ABOUT THIS AREA OF LAW
Brain and spinal cord injuries may be inflicted during virtually any type of accident, including a car crash, construction site accident, or slip and fall accident. They could also be the result of errors that occur during risky surgical procedures involving the back and the neck. In some of these cases, a spinal cord injury may have been avoidable, and the error might rise to the level of medical malpractice. The cost of medical care, ongoing treatment and rehabilitation, prescription drugs, and other expenses can be overwhelming.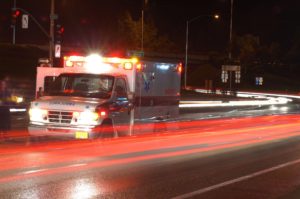 At Geisleman & Brown LLP, we have decades of experience handling claims involving brain and spinal cord injuries. When taking on these complex cases, we work to document the facts of your claim and get the financial compensation you need to move on with the recovery process.
The Impact of Brain and Spinal Cord Injuries
An injury to the brain or spinal cord can have severe, life-altering effects. Temporary or permanent damage to nerve endings may cause partial or complete loss of function in certain areas. Victims may suffer from paralysis and the loss of cognitive functions like attention, memory, language, reasoning, and visual and spatial skills.
While damage to the brain or spinal cord is devastating, a closed brain injury can be particularly challenging as it may not be immediately obvious after an accident. In fact, brain injuries can be hard to find using MRIs or CT scans. However, you may detect or notice symptoms such as:
Personality changes
Forgetfulness
Irritability
Emotionality
Loss of inhibition control
As a result, it may take years for the full effects to become apparent and to establish the appropriate course of care and treatment.
Geisleman & Brown Can Help
Both Dennis Geisleman and Dennis Brown use their extensive personal injury experience to help you secure compensation following a brain or spinal cord injury, so that you or your loved one can get the medical care needed during the recovery and rehabilitation process.
A financial settlement will help you manage the inevitable medical costs of treatments, regular doctor visits, special medical equipment, medication, therapy and other services. In addition to medical costs, our legal team can also help you recover damages related to:
Loss of wages
Disability
Pain and suffering
Mental anguish
Emotional distress
Loss of time with family
Loss of the care or guidance of a parent
Reduced earning possibilities
Our attorneys work with you, your doctors, credible medical experts, insurance companies and other relevant parties to ensure that you receive the compensation to which you are entitled. While many of our cases settle without going to trial, we will prepare and take your case to a jury if you determine that is the best path to success.
To schedule a free consultation to discuss your brain or spinal cord injury claim, give us a call at 260.420.2001.
The use of this website for communication with the firm or any individual member of the firm does not establish an attorney-client relationship.
Confidential or time-sensitive information should not be sent through this website.