At Geisleman & Brown, our solid reputation is built on integrity, dedication, and care. In fact, many of our cases are referred to us by other attorneys and previous clients. With a client-first attitude, we pride ourselves on delivering responsive client service and one-on-one attention. From the moment you retain our services, our attorneys and skilled team of support staff are committed to you and your needs. Our approach is to treat your case with the same due diligence as you would.
When battling a large insurance company, the odds are stacked against you. It is in their interests to focus on their bottom line and to defer, deny or minimize the compensation that you may be entitled to. In addition, personal injury cases can be complex. As experienced trial attorneys, we understand the intricacies of the law and the medical factors required to prove and win your claim.
To obtain the best possible results for your case via a favorable settlement or jury verdict, we will begin by evaluating the details of your claim and providing a comprehensive assessment of your options. We will then conduct thorough due diligence and prepare your case as if it were going to trial to leverage our position against the insurance company. We have used and have access to a group of independent and highly qualified experts to assist us as needed.
Along the way, we will guide you through every step of the process and keep you informed about what to expect next, answering any questions or concerns you may have. We will visit you in the hospital, at your workplace or even make house calls if needed.
When you have been injured in an accident or suffered from an avoidable medical error, you are entitled to justice. With an experienced attorney on your side, you will be better able to get the financial compensation that you need to reconcile and move on with your life. At Geisleman & Brown, we will fight for you. If you or a loved one has suffered an injury and would like to discuss your legal options, please contact us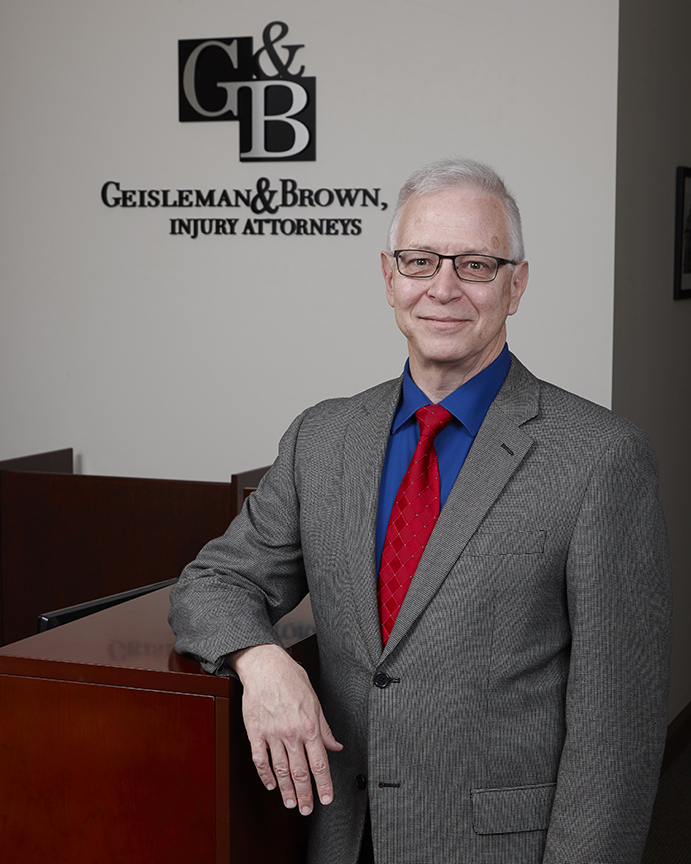 Denny Geisleman always knew that he wanted to help people by advocating for their rights under the law, and since 1982, he has built his successful career around doing just that. Born in Fort Wayne in 1955, the native Hoosier graduated from Indiana University with a B.A. in Political Science/Portuguese in 1978 and from the Indiana University School of Law in 1982, at which point he was admitted to the Indiana Bar. Geisleman began his career under the mentorship of respected local personal injury lawyer and has focused on helping others throughout his entire career, representing numerous plaintiffs through extensive jury trial experience, working on pro-bono civil rights cases as court-appointed counsel, and serving on the Board of the Fort Wayne Housing Authority.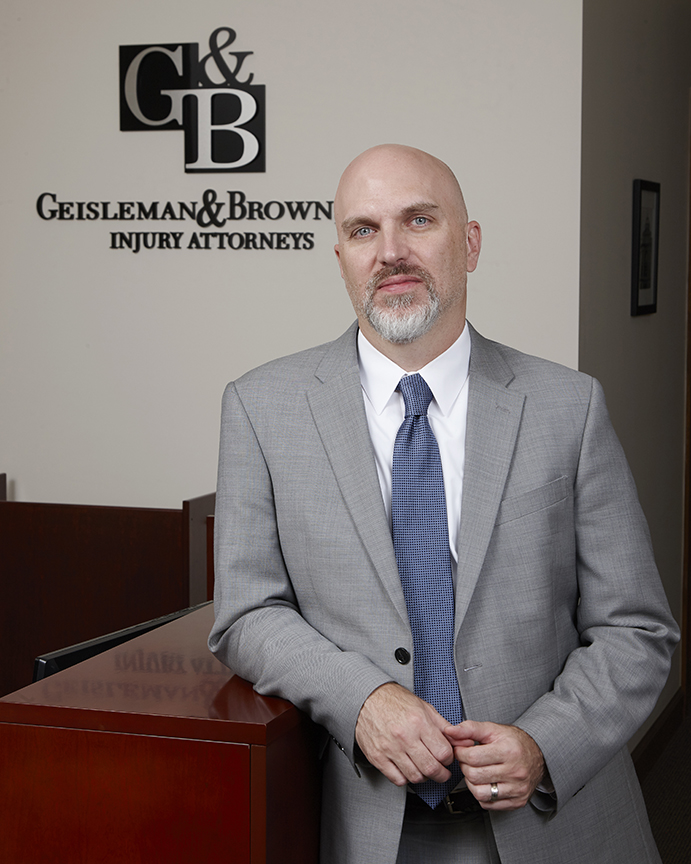 Brown is a legal professional who is a member of the Indiana State and Allen County Bar, former Barrister of the Benjamin Harrison American Inns of Court, and admitted to practice before the U.S. District Court (Northern and Southern IN Districts). In 2010, the Indiana Super Lawyers Magazine recognized Dennis Brown as an Indiana Rising Star.