ABOUT THIS AREA OF LAW
There are many causes of medical malpractice injury and (in some cases) death, including misdiagnosis of a disease or medical condition, not providing the appropriate treatment or unreasonable delay in treating a condition. These kind of medical mistakes and errors are more common than many realize, and lead to more than 225,000 deaths each year in the United States, according to the Journal of the American Medical Association.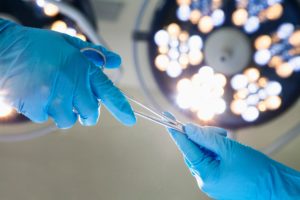 We have years of experience handling medical malpractice
At Geisleman & Brown LLP, we have years of experience handling medical malpractice cases, often taking on cases that are very complex.
The Complexity of Medical Malpractice Cases in Indiana
Medical malpractice cases are more complex than most other types of personal injury claims, requiring expertise in both the legal and medical aspects of the case. Hiring an attorney with a proven track record of successfully handling medical malpractice cases is important because the cases are often highly technical and the opposing parties are typically represented by experienced, well-funded defense firms.
Surgical errors, such as the wrong surgical site, anesthesia errors, or retained foreign objects
Internal injuries following careless actions by surgeon
Emergency room errors, such as an improperly diagnosed heart attack or stroke
Medication errors, such as incorrect dosage, improper labeling, dispensing the wrong medications, or improper monitoring of a patient's reaction to medication
Failure to properly or timely diagnose serious illnesses such as cancer
Obstetrical errors that result in serious injury to a mother or child
Birth injuries
Medical equipment defects
Nursing home negligence
Medical malpractice cases in Indiana can be especially time-consuming and expensive due to Indiana's unique medical malpractice law. While in many states, injured parties can file a lawsuit in court, all medical malpractice cases in Indiana must first pass through a medical review panel, which reviews the facts of the case and issues an opinion before the case goes to trial.
In a typical medical malpractice case, four facts must be proven:
The patient suffered an injury
A health care provider or hospital was responsible for providing the care
The health care provider or hospital caused the injury
The health care provider or hospital failed to provide a level of care that met acceptable medical standards
How Geisleman & Brown Can Help
Every case has its own challenges, and we do our best to identify and completely evaluate the merits of your claim. Navigating the medical review panel system is vital to the success of your case and we understand the issues involved. We will present a strong case built on a thorough review of written evidence and medical records as well as expert medical testimony. We will seek out skilled, independent medical professionals to determine and explain the key facts of your case and give the medical review panel the information they need to make a favorable decision about your claim.
With extensive trial experience, we are also comfortable taking your case to a jury if it is determined that trial is the best avenue for success. Ultimately, our goal is to do everything possible to maximize your chances of recovering economic loss such as lost income and medical costs, as well as noneconomic losses, such as pain and suffering.
If you would like to schedule a free consultation to discuss your medical malpractice claim, please call us at 260.420.2001.
The use of this website for communication with the firm or any individual member of the firm does not establish an attorney-client relationship.
Confidential or time-sensitive information should not be sent through this website.